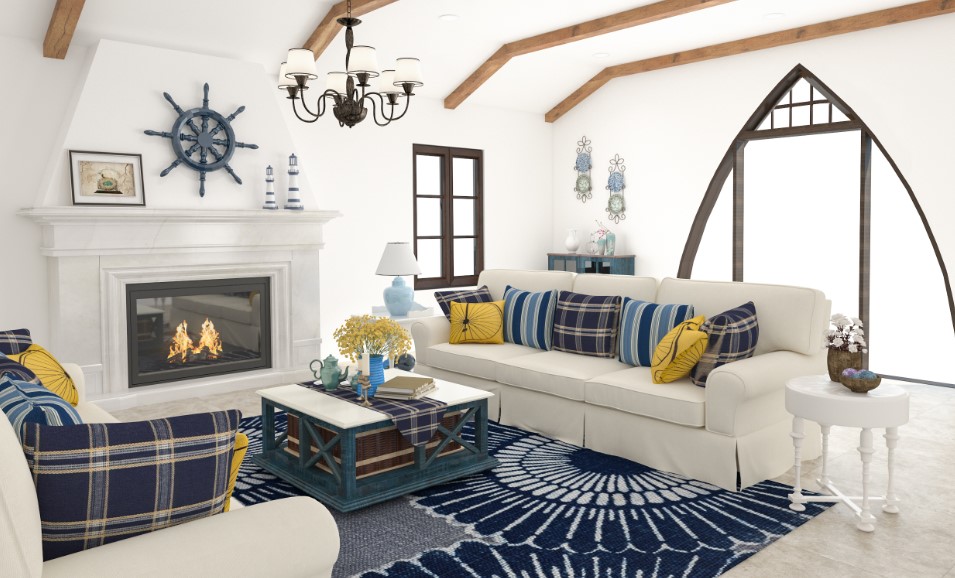 As a homeowner, there are plenty of ways to spruce up your living space. From simple DIY projects to major renovations, here are five unique home restoration ideas that you can use to give your home a fresh new look:
1. Install a Focal Wall
A focal wall is an eye-catching feature that helps create visual interest in your space. It can highlight a piece of art or showcase an architectural feature. Installing a focal wall is relatively simple; you need some paint, stencils, wallpaper, and tools.
2. Create a Custom Kitchen Island
If you have enough space in your kitchen, consider adding a custom island. This is one of the best ways to add extra storage, extra workspace, and a focal point for entertaining. You can choose from various materials and finishes to create the perfect look.
3. Replace Your Windows and Doors
Replacing your windows and doors is a great way to add value to your home while also giving it an updated look. Newer windows and doors provide better insulation, lowering energy bills. You can also choose from various styles to find the perfect look for your home. Additionally, you can consider timber window installation, which adds a rustic touch to your home.
4. Refresh Your Bathroom 
Refreshing the look of your bathroom is another great way to give it an updated feel. Consider replacing the fixtures and faucets, adding shower curtains or screens, updating the vanity and mirror, and repainting the walls in a new color. You can also add new accessories such as rugs, towels, and art to give it the perfect finishing touch.
5. Update Your Lighting 
Updating your lighting can be a great way to transform any room in your home. Consider adding some statement pieces for ambient lighting or replacing the fixtures with more modern and energy-efficient ones. You can also add new accessories, such as wall sconces or floor lamps, to give your home a cozy feel. 
To achieve these home restoration ideas, you can work with an expert contractor to ensure the job is done correctly. With the right contractor, you can be sure that:
Your home will be restored safely and efficiently

: Safety should always be a top priority for home restoration. A reputable contractor will ensure that all safety regulations are met so that you can rest assured that your home is restored most efficiently and safely.

You'll get quality workmanship

: Working with an experienced contractor ensures you get high-quality workmanship that meets industry standards.

You'll save time and money

: Working with an experienced contractor can help you save time and money on your home restoration project. 
Working with an experienced contractor can help you turn your vision into reality, so don't hesitate to reach out to one if you're ready to start your home renovation project. 
Final Remarks
No matter what restoration project you're considering, these five ideas can help make it easier and more enjoyable. With the right planning and execution, you can create an amazing space that you and your family can enjoy for years.
Related Posts